Beth David's Civic Engagement Campaign
Another all to Action
"As engaged citizens, each of us has a responsibility to not only take part in our democracy, but to involve others in the process as well."  Rabbi Jonah Dov Pesner, Director, Religious Action Center of Reform Judaism.
We realize many Beth David members who volunteer at election time prefer to help a specific candidate. We simply ask that you consider dedicating some of your time to serving as a nonpartisan volunteer − fulfilling Rabbi Pesner's appeal.
That's why we're seeking volunteers to call Pennsylvanians who vote infrequently, often due to voter suppression and/or because they have lost interest in voting as time after time politicians ignore their needs. We're not ignoring these citizens!
Working with RAC-PA and One PA, we're participating in 2 or 3 phone banks every week until the election. For specifics and to sign up to participate, visit https://bit.ly/BethDavid-OnePA-PhoneBanks.
Beth David's Civic Engagement Campaign
Staying Up To Date/Getting Involved
For questions about volunteering or voting, contact Campaign Co-chairs Helene Bludman at hbludman@gmail.com or Bill Madway at wmmadway@gmail.com
---
Days & Counting…Down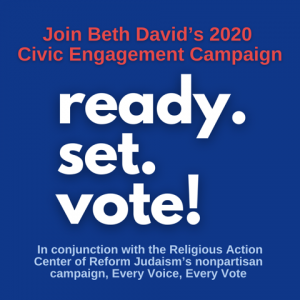 That's right, the Nov. 3 General Election is only 50 days away. Time for an update on our voter engagement campaign. Let's start with some good news about the voting process
According to the Committee of 70, despite the ongoing stalemate in Harrisburg over a final set of election law updates, Bucks and Montgomery Counties have announced plans to open satellite election offices, where residents can register to vote, apply to vote by mail, and drop off mail-in ballots. In addition, voters in PA who have already applied for mail-in ballots can expect to start receiving them later this month.
Wondering if you can trust the U.S. Postal Service to deliver your mail-in ballot on time? This
might reassure you. The USPS is mailing a postcard to all the U.S. households it serves with advice on when to request and return a mail-in ballot (see accompanying image). Sounds like an organization committed to getting the job done right.
The reaction to the mailer hasn't been entirely favorable, with much of the criticism focusing on the fact the postcard doesn't include the specific deadlines for each state, relying instead on broad guidelines. But the Postal Service has set up an excellent webpage to help voters get the specifics for their state.
The postcard doesn't encourage voting by mail, but it should allay some of the public's fears about doing so. Nevertheless, if you're going to cast your vote by mail, request your ballot now. Visit VotesPA.com and click on "Mail-in & Absentee Ballots."
Calling All Volunteers
We continue to seek volunteers for our phone banks in conjunction with RAC-PA and One PA. Sessions have been set up for Tuesdays, Thursdays, and Sundays. Each session is preceded by 30 minutes of training. For more details and to sign up, click here. Other volunteer opportunities will be announced soon. For priority notification, make sure you've filled out our volunteer form (available here).
National Voter Registration Day Event
Tuesday, September 22 is National Voter Registration Day, a nonpartisan civic holiday celebrating our democracy. We're going to have a virtual event on the 22nd from 7:00 to 8:00 PM to mark the occasion. We'll be announcing our speakers soon; in the meantime, please save the date. If you're wondering if it's OK to hold or attend an event like this during the High Holidays, according to the rabbinic authorities we consulted, it is.
Resources
Have a voting-related question? Send it to Campaign Co-Chair Bill Madway, and he will be happy to respond. If multiple people have the same question, the answer will be published in our weekly column in "Beth David This Week." We'll also be launching an FAQ section on our webpage. And be sure to visit Beth David's Facebook Page for voting and volunteering updates.
---
Beth David Civic Engagement Campaign Action Items
We're dedicating September to getting ready to vote. Here are 7 steps you can take this week to get ready and help others do the same:
Make sure you're registered to vote. Click here to check your status, and if you're not, click here to register online. You can also use the online form to change your name, address, and party affiliation. For info about other ways to register to vote, visit this webpage. October 19 is the last day to register.
Voting by mail is the safest way to vote. The first step is applying for a ballot. You can apply online using this link. It only takes a few minutes, and if you provide your email address, you'll receive updates about the status of your ballot along the way. There are other ways to apply; click here for details.
Some voters signed up to vote by mail in the General Election when they applied for a mail-in ballot for the primary. Not sure if you already applied? You're not alone. Click here to check the status of your ballot. If your ballot is listed as "pending," it means you already applied.
County election officials have a major say in how elections are run in PA. RAC-PA is looking for volunteers to meet virtually with county officials to advocate for safe, secure, and fair voting procedures. To help congregants get ready for their role as advocates, RAC-PA is holding a training webinar 7:00 – 8:00 PM, Sept. 1. To learn more and sign up, click here.
To help make sure every eligible Pennsylvanian votes this fall, RAC-PA is organizing phone banks to call individuals who tend to vote sporadically or not at all. Nine phone banks have been set up in September, some during the day, some in the evening. Volunteers will call from home; a script and phone numbers will be provided. The first 30 minutes of each session will consist of training. If you're interested in volunteering, click here for more info and to sign up.
If you haven't completed our campaign volunteer sign-up form, please take a moment now by clicking here. That's how you can let us know what types of activities you're interested in.
Have a question about voting? Visit our campaign webpage by clicking here. Bookmark the page for easy access and check it regularly for updates. You can also send questions to Campaign Co-Chair Bill Madway.
---
Beth David Civic Engagement Campaign Update
August 24
Leading Off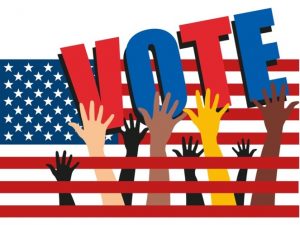 With the 2020 General Election only 70 days away, Beth David's participation in the Religious Action Center of Reform Judaism's civic engagement campaign is heating up. This week's update focuses on two important calls for action for congregants:
Joining our advocacy efforts directed at county election officials in Pennsylvania to make sure their voting practices are safe, fair, and accessible for all; and
Participating in our phone banking outreach to sporadic, i.e., low-propensity, voters across PA.
Read on to learn more about these activities. But before you do, if you haven't signed up as a volunteer for the Beth David civic engagement campaign, please take a moment to complete our volunteer form available here. This way you can let us know what types of activities you'd like to get involved in. Once you submit the form, keep an eye on your inbox for more volunteer opportunities and calls for action.
For questions about the campaign, please email Co-Chairs Helene Bludman or Bill Madway.
Volunteer Opportunities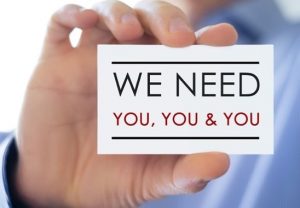 Protect Your Right to Vote & Have Your Vote Counted
The status of the U.S. Postal Service is one of the most talked about voting-related issues as we approach the 2020 General Election. Pennsylvanians also have to contend with important voting issues at the state and county levels. such as when can counting of mail-in ballots begin (state) and will drop boxes be deployed in local areas (county)?

What can concerned Beth David congregants do about all of these issues? PLENTY. Let's look at the issues at each level of government and how you can get involved.
Federal:
The chief issue here is the status of the Postal Service (USPS) and the timeliness of mail delivery across the country. After weeks of recriminations and tension, Postmaster General Louis DeJoy testified before the U.S. Senate Homeland Security and Governmental Affairs Committee on August 21 and offered some reasons to be encouraged (see Washington Post article). However, there are no guarantees he will deliver on his promises. Plus, there is the Postal Services' dire financial condition to consider. As a result, many in Congress and the voting public remain concerned.
So, what can you do? First, on August 22, the U.S. House passed the Delivering for America Act (H.R. 8015) on a bipartisan basis (click here for news coverage). The bill would block cost-cutting and operational changes at the Postal Service, require it to prioritize the delivery of all election-related mail, and provide the USPS with $25 billion in funding. But the bill must now be passed by the U.S. Senate and signed by the President.
The most important step you can take with respect to this legislation is to write (email is fine) or call your U.S. Senators – in our case, Senators Casey and Toomey – and urge them to vote in favor of the Delivering for America Act. The RAC has information you can use to craft a message and a tool to help you contact your Senators; click here to access it. Another tool we recommend is Resist Bot, a safe and reliable service you can use to contact your members of Congress. Simply text USPS to 50409, and a series of prompts will generate a letter to your member(s) of Congress urging them to save the Postal Service.
State:
The Pennsylvania Department of State released a report on the June 2020 Primary Election, which focused mainly on the unique aspects of the election and the problems that occurred, and recommended solutions. (Click here to download the report.) Two of the priorities for improving the process are "to make it easier for counties to distribute and count mail-in ballots." The report goes on to say, "The single most important change to accomplish this is a legislative change We hope to work with the General Assembly to allow counties to begin pre-canvassing [processing] ballots in the weeks before Election Day" [from p. 5 of the report; emphasis ours].
An article in PA Post provides a good explanation of the politics surrounding the changes that are needed. Regarding the timing of any legislative fixes, the article states, "…any new laws would need to be effective by 'early September' to give counties time to implement them, according to the Department of State's recent report on the June 2 primary." We will keep on top of this situation, and let you know if/when there is a need to contact your state legislators to push for the necessary changes.
County:
According to PA election laws, counties have enormous sway in the way election are conducted. For example, each county decides the number and location of drop boxes for the collection of mail-in ballots. RAC-PA is partnering with Pennsylvania Voice and All Voting Is Local to make sure the 2020 election is carried out in a manner that is safe, secure, fair, and accessible for all voters, Our work together will largely involve meeting with election officials in many counties across PA to make sure the best practices to meet our goals are being implemented and advocate for changes when necessary.
To kick off the process, RAC-PA held the first of two county advocacy training programs on August 13. If you weren't able to attend or you want to watch it again, we uploaded the material to a shared folder on Google Drive. The material consists of a PowerPoint file prepared by RAC-PA and a video of the presentation. Click here to access the drive and download the files.
The next step is to attend Part 2 of the county advocacy training. It takes place September 1 at 7:00 p.m. (Eastern), and will feature one of our partner organizations, All Voting is Local. Click here to register. And try to have 3-5 congregants, friends, and/or family members whom you want to be part of your advocacy team attend with you. See the steps below for details about this.
There are three other steps you should take now, if you plan to get involved in RAC-PA's county advocacy efforts:
Fill out this form to volunteer for RAC-PA's county advocacy efforts. You can also agree to invite others to get involved, and/or take on the role of County Captain or Co-Captain.
Build your county teams in order to build our collective power. The County Captain role isn't designed to do it alone; many hands make light work.
Get ready to assess where your county stands relative to best practices and identify the decision-makers responsible for implementing elections protocols. RAC-PA will share the link to the spreadsheet with County Captains as soon as possible, so they can begin building our collective knowledge.
Questions about our advocacy activities? Please email Beth David Campaign Co-chair, Helene Bludman.
***
One final point about the voting process before shifting to our second call for action.. Do not allow the negative news, lawsuits, and rhetoric about voting by mail dissuade you from taking advantage of this voting option. There are viable alternatives to using the mail to return your completed ballot to your county board of elections should it come to that, including drop boxes (which are likely to be provided – it's more a question of the number and locations), and dropping them off at your county board of elections. So, apply to vote by mail online by clicking here. If you provide your email address, you'll receive updates about the status of your ballot along the way. There are other ways to apply; click here for details.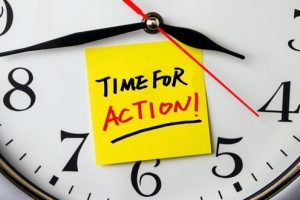 Inform & Inspire PA Voters Through Phone Banking
One of the top priorities of Beth David's campaign is reaching out to voters who vote sporadically, i.e., "low-propensity" voters. Our partner in this effort is One PA, a highly respected, intergenerational, multiracial, civic engagement organization. One PA is training us in the "science" and "art" of phone banking and providing us with the necessary technology, lists, and scripts.
Virtual phone banks have been set up exclusively for RAC-PA supporters like us. (A virtual phone bank means all participants will be calling at the same time, but will not be watching each other while the calli are taking place.) People from congregations located all over PA will be participating, most likely from their homes.
The September phone bank schedule appears below. To register for specific sessions, click the appropriate link(s). After you register, you will receive an invitation for the applicable phone banking session(s) that will include your unique Zoom link.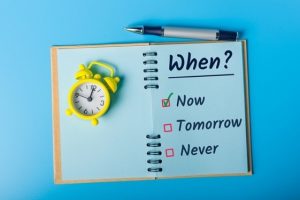 The first 30 minutes of every phone bank will consist of a training refresher. Plus, on August 11, One PA conducted a training program for RAC-PA supporters on how to phone bank. If you weren't able to attend or you want to watch it again, we uploaded the material to the shared folder mentioned earlier. The material consists of a video, a PowerPoint file prepared by One PA, and a PowerPoint file prepared by RAC-PA. Click here to access the drive and download the files. You can also review the phone bank script by clicking here.
Please note that RAC-PA is looking into adding a couple of Sunday dates to the list. We'll pass the dates along as soon as we are notified. In addition, we will send out the October dates once we receive them, but they will likely take place on the same days of the week and times, if these phone bank windows prove popular.
Questions about our phone-banking plans? Please email Beth David Campaign Co-chair, Helene Bludman.

Next Campaign Update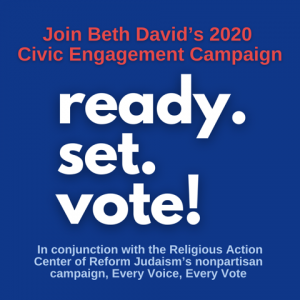 A brief word about the next campaign update. We've been working on a unifying theme specific to Beth David's participation in the RAC's civic engagement initiative, and we'll debut it next week. The image to the left offers a glimpse at what you can expect. We also plan to include our FAQ section. So, if you have any voting-related questions you'd like us to answer, please email it to Campaign Co-Chair Bill Madway.
Lastly, a reminder. To become part of Beth David's campaign…to feel the excitement of making a difference and the satisfaction of helping others, please fill out our volunteer form available here,