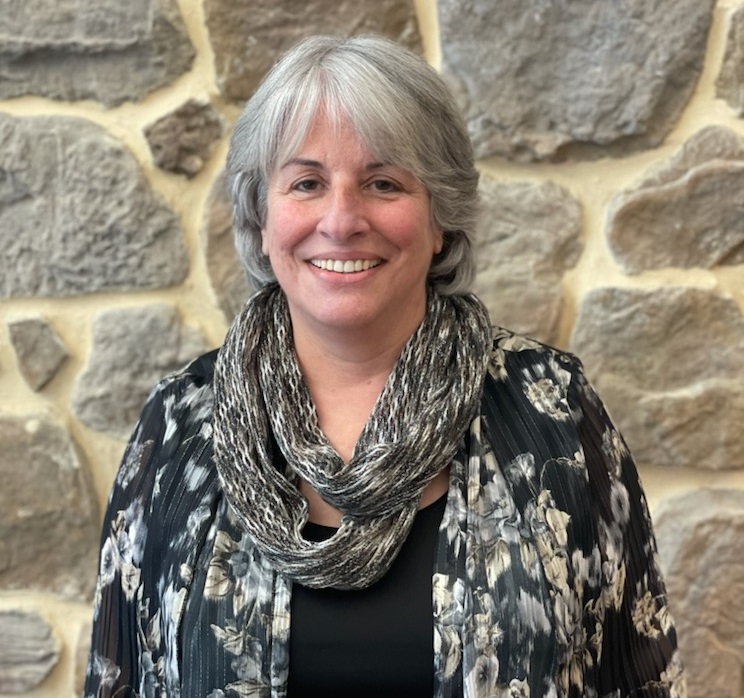 JILL COOPER, FTA
Executive Director, FTA
How does one juggle working in two worlds simultaneously where one world is a religious and sacred space, and the other world requires operating that sacred space as a business? That is at the core of what I do for Beth David . . . maintaining that balance and prioritizing between the two each and every day.
Prior to coming to Beth David in 2007 as its Executive Director, Jill has had 25 years of Jewish communal experience, including being a teacher, youth group advisor, program director, and board member, while also working in the for profit business world as owner/operator of a direct marketing firm.
During her time at Beth David Jill is proud to have earned her FTA, Fellow of Temple Administration, and now serves on the NATA national board (National Association of Temple Administration.) Jill has also served as president and treasurer of DVASA, Delaware Valley Association of Synagogue Administration, sat on the Kehillah of Lower Merion Council, and proudly is a member of the Board of the Friends of the Gladwyne Jewish Memorial Cemetery.
Jill is a graduate of Temple University with a Bachelor of Science degree and in her spare time dotes on her dog, Ziva. Jill is a supporter and activist for animal welfare charities. Her son Marc, and daughter-in-law Isabelle, live in New York.
RABBI KEVIN BERNSTEIN
DIRECTOR OF EDUCATION
If Judaism, and all that this means to us, is something that we want to pass to the next generation, then raising our children to become informed, engaged and enthusiastic Jewish adults, is our task. I strive to help families with this task, in every way I can.
Rabbi Bernstein became a rabbi in 2007 following study at the Reconstructionist Rabbinical College. During his years of study, he worked in various institutions and positions in the Philadelphia region, including the Perelman Jewish Day School, the Jewish Community High School of Gratz College, and the Union for Reform Judaism's Mitzvah Corps Program. Since becoming a rabbi, he has served as an educational consultant to Moving Traditions and the Jewish Community Center Association, as Director of Education at Germantown Jewish Centre, and most recently as Assistant Director of Development for Reconstructing Judaism. In addition, Rabbi Bernstein has helped parents welcome their Jewish sons into the community, and newcomer adults into the community as a mohel.
Rabbi Bernstein's primary professional passion is helping Jewish families further engage in Judaism that is meaningful to them. It is this passion that led him to become a Jewish professional as his second career – he is also a veterinarian. Dr. Bernstein worked as a clinician in small animal practice, and continued his veterinary career as a board certified expert in poultry medicine, working as a vaccine research veterinarian in the Netherlands, in Milsboro, Delaware and in Israel.
Rabbi Bernstein has three daughters who were raised in the Netherlands, in Lewes, Delaware, in Kfar Saba, Israel (the family are all are dual citizens) and in Elkins Park. His "nest" is currently empty, with one daughter living in West Philly, one in Israel, and one in Canada. Rabbi Bernstein loves music (especially Israeli and American folk music), is a committed softball enthusiast, an informed and mildly addicted sports fan, and loves most of all, learning from others and their life experiences.
SUSAN LEVEY
TEMPLE EDUCATOR, EMERITA
Susan joined the Beth David team in 1992 and served as Educator for twenty-five dedicated years serving our students and our adults. She brought tremendous dedication and professionalism to her role. Prior to Beth David, Susan worked as the Assistant Director at Congregation Rodeph Shalom working both the Center City and the Elkins Park Campuses.
Before moving to Philadelphia. Susan taught in religious schools in Ohio, Illinois, and Missouri and was voted Teacher of the Year several times. She has also written many curriculum strands and faculty guides, including the innovative "Educator in Residence" and "PALS — Parents as Learners System" programs. Her overall core values view Jewish education as the vital and crucial link to connecting families and congregation.
Susan is a member of Association of Reform Jewish Educators, Association for Curriculum Development, and served as an Interfaith Chaplain for many years at Abington Hospital.
In her retirement Susan plans to travel and write a book. In her spare time she enjoys yoga and photography, her two grown daughters, Tania and Rebeccah, and her six granddaughters.
NED KRIPKE
OFFICE MANAGER
Ned is a native Midwesterner (Wisconsin and Michigan) and a veteran of Jewish camps in Wisconsin. He is a graduate of the University of Michigan, with a B.A. in both History and Jewish Studies. He received an MBA from New York University and studied overseas at The Hebrew University in Jerusalem and in Paris and London.
Ned moved to the Philadelphia area in 1980 and met his wife, Karen, in 1981. They have two sons, Joe and Ben, and one grandson, Jordan. While Ned and his wife have become "empty-nesters," they will continue to have the company of Chase, their wonderful bichon frisé, and their two cats, Oliver and Charlie.
During the summer Ned plays softball in the synagogue league on the other side of the Schuylkill River and an occasional game of tennis.
ANTONIO (TONY) ARTIS
FACILITIES MANAGER
Tony comes to Beth David with 20 years of facilities, janitorial and cleaning services experience. Being in the facilities maintenance business for himself for 16 years blends perfectly with the Beth David family. Being around people with families and children, along-side his wife Suzette Artis, has been a "great" employment perk.
Tony has 3 children and has been a resident of Philadelphia for 42 years. He enjoys music, singing, songwriting, sports, movies and playing his Playstation 4. The best of all is family time. Tony has risen through the ranks of Beth David and he doesn't plan on going anywhere!