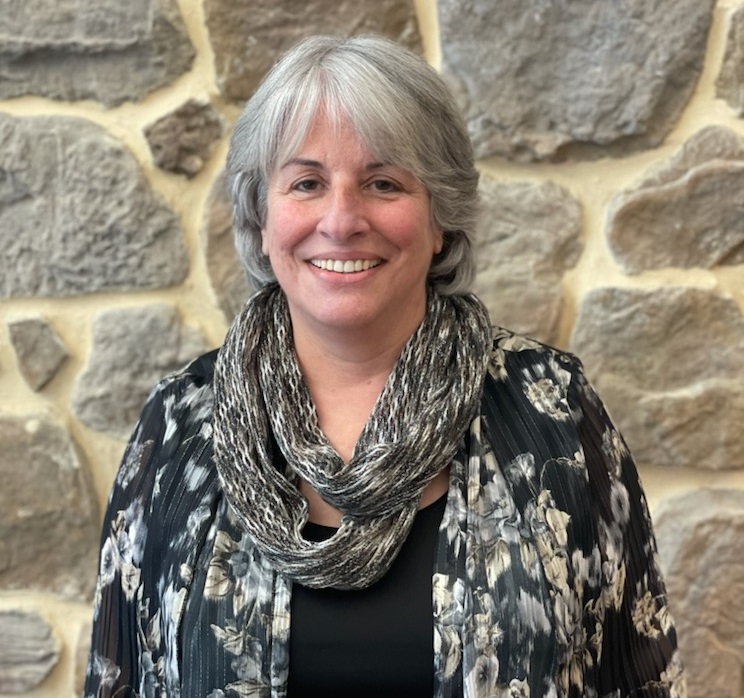 JILL COOPER, FTA
Executive Director, FTA
How does one juggle working in two worlds simultaneously where one world is a religious and sacred space, and the other world requires operating that sacred space as a business? That is at the core of what I do for Beth David . . . maintaining that balance and prioritizing between the two each and every day.
Prior to coming to Beth David in 2007 as its Executive Director, Jill has had 25 years of Jewish communal experience, including being a teacher, youth group advisor, program director, and board member, while also working in the for profit business world as owner/operator of a direct marketing firm.
During her time at Beth David Jill is proud to have earned her FTA, Fellow of Temple Administration, and now serves on the NATA national board (National Association of Temple Administration.) Jill has also served as president and treasurer of DVASA, Delaware Valley Association of Synagogue Administration, sat on the Kehillah of Lower Merion Council, and proudly is a member of the Board of the Friends of the Gladwyne Jewish Memorial Cemetery.
Jill is a graduate of Temple University with a Bachelor of Science degree and in her spare time dotes on her dog, Ziva. Jill is a supporter and activist for animal welfare charities. Her son Marc, and daughter-in-law Isabelle, live in New York.
RABBI ELISA KOPPEL, RJE
DIRECTOR OF EDUCATION
Learning should be serious fun. 
Rabbi Elisa Koppel (she/her) is delighted to join Beth David Reform Congregation as Education Director.
Prior to her position at BDRC, she has had diverse experience as a rabbi and educator, including both synagogue and organizational work, with much of that time spent in the world of informal and experiential education.  She has spent many summers at Reform Jewish summer camps in a variety of capacities, most recently on faculty at URJ 6 Points Creative Arts Academy.
She also is involved on a North American level in the Central Conference of American Rabbis, the Women's Rabbinic Network, and the Association of Reform Jewish Educators.
Rabbi Koppel's passion is education, seeing her role as a rabbi, and as a teacher, as helping others of all ages to experience Judaism—and to give individuals and groups the tools they need to create and define their own Judaism.
Rabbi Koppel grew up in Westfield, NJ, where she was very active from a young age in Jewish life at Temple Emanu-El. She graduated from Brandeis University and earned her ordination, as well as 2 Master's Degrees, from Hebrew Union College – Jewish Institute of Religion.
Rabbi Koppel enjoys using the world outside of the synagogue in her Jewish teaching and uses social media as a platform for Jewish expression.  She can be found on most social media platforms at @rabbiisa and is happy to connect with people there.
In her "free" time, she enjoys the New York Times Crossword Puzzle and Spelling Bee, good story telling, the Oxford Comma, the Boston Red Sox (and other New England Sports), cooking and baking, and games with friends.
Rabbi Koppel would love to be in touch with you and to sit down for coffee or lunch to get to know you!
SUSAN LEVEY
TEMPLE EDUCATOR, EMERITA
Susan joined the Beth David team in 1992 and served as Educator for twenty-five dedicated years serving our students and our adults. She brought tremendous dedication and professionalism to her role. Prior to Beth David, Susan worked as the Assistant Director at Congregation Rodeph Shalom working both the Center City and the Elkins Park Campuses.
Before moving to Philadelphia. Susan taught in religious schools in Ohio, Illinois, and Missouri and was voted Teacher of the Year several times. She has also written many curriculum strands and faculty guides, including the innovative "Educator in Residence" and "PALS — Parents as Learners System" programs. Her overall core values view Jewish education as the vital and crucial link to connecting families and congregation.
Susan is a member of Association of Reform Jewish Educators, Association for Curriculum Development, and served as an Interfaith Chaplain for many years at Abington Hospital.
In her retirement Susan plans to travel and write a book. In her spare time she enjoys yoga and photography, her two grown daughters, Tania and Rebeccah, and her six granddaughters.
NED KRIPKE
OFFICE MANAGER
Ned is a native Midwesterner (Wisconsin and Michigan) and a veteran of Jewish camps in Wisconsin. He is a graduate of the University of Michigan, with a B.A. in both History and Jewish Studies. He received an MBA from New York University and studied overseas at The Hebrew University in Jerusalem and in Paris and London.
Ned moved to the Philadelphia area in 1980 and met his wife, Karen, in 1981. They have two sons, Joe and Ben, and one grandson, Jordan. While Ned and his wife have become "empty-nesters," they will continue to have the company of  their two feline friends, Oliver and Charlie.
CHEDVA STERANKO
EXECUTIVE CLERGY ASSISTANT 
Prior to starting as Executive Clergy Assistant, Chedva has had an eclectic career spanning two decades in music, software engineering, and the hospitality industry. They attended Rowan University for jazz saxophone and piano, and have been the founder of an insurance startup and most recently worked in the data engineering department at the New York Times. Working at Beth David is uniquely fulfilling for them, given that Beth David was the first congregation that they visited when they decided to pursue the path of conversion. Chedva lives with their partner, Erica, friend Shane, and all of their collective 4 children in Penn Valley.
Outside of work, Chedva loves to play music and teach their children piano and guitar. They're also a skater and official for Philly Roller derby, where they also serve as head of marketing. Chedva is also an avid gamer (along with the rest of their family), and maintains a lifelong love of knowledge and study.
ANTONIO (TONY) ARTIS
FACILITIES MANAGER
Tony comes to Beth David with 20 years of facilities, janitorial and cleaning services experience. Being in the facilities maintenance business for himself for 16 years blends perfectly with the Beth David family. Being around people with families and children, along-side his wife Suzette Artis, has been a "great" employment perk.
Tony has 3 children and has been a resident of Philadelphia for 42 years. He enjoys music, singing, songwriting, sports, movies and playing his Playstation 4. The best of all is family time. Tony has risen through the ranks of Beth David and he doesn't plan on going anywhere!
ZIVA COOPER
CHIEF BARKETING OFFICER
READ MORE