9:15-10:15 AM
Most Saturday Mornings, September – June
(See calendar ) or call the office, 610-896-7485 for exact dates)
During Covid we continue to meet over Zoom , https://zoom.us/j/810166610 but all are welcome.  Once we return to in-person…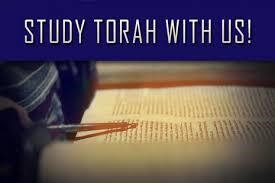 Come for the bagels and coffee… stay for the warm community and the open, intellectually engaging discussion.
Each week, we read a section of the weekly Torah portion in English and discuss it from a modern perspective, alongside modern, ancient, or medieval texts Rabbi Kalisch brings to help illuminate the words of Torah in new ways … and alongside breakfast that we take turns bringing each week. No prior knowledge is assumed or required.
Who comes to Torah study at Beth David? We are longtime enthusiasts who commit to coming every week, and newbies who show up once or twice a year. We are retirees and working parents; we are fluent in Hebrew, and we don't know a single Hebrew letter.
Drop in any week for the first time, or contact Rabbi Kalisch with any questions.