FRIDAY NIGHTS
Every Friday night, we joyously celebrate Shabbat, with most services at 6:30pm, and Family Shabbat Services which begin at 5:45pm.  Check our calendar.  We conclude with a communal oneg, taking all Covid safety precautions.
Summer services are outdoors, weather permitting, masks are optional.  If services are moved indoors masks are required.  
Can't Make It In-Person?
SERVICES WILL ALSO BE ON ZOOM, https://zoom.us/j/810166610
AND FACEBOOK LIVE https://www.facebook.com/BethDavidReform/
If you would like to follow along in the service here is a link to the prayer book flip book,
https://www.ccarnet.org/publications/resources-repaginated/#
or feel free to stop by Beth David and pick up your own siddur/prayer book.
---

SPECIAL FAMILY SHABBAT – NEXT DATE COMING SOON
SPECIAL TIME – 5:45PM
Join us for an abbreviated kid-friendly service that will also include music, story, and Shabbat family blessings over challah and grape juice.  All ages welcome!  Proof of vaccination is required for everyone 12 and older (either your vaccination card or its image on your phone); plus masks are required for everyone 2 and older.
---
Saturday Mornings
TORAH STUDY, 9:15AM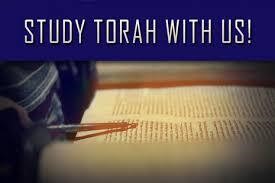 During Covid we conduct Torah Study over Zoom, 9:15am.  Everyone is welcome: https://zoom.us/j/810166610
On Shabbat mornings from September to June, we normally meet in person at 9:15am for Torah Study and bagels – no prior experience required. Most weeks, we continue with Shabbat Services at 10:30am in the sanctuary as one of our fabulous Religious School students becomes a Bar or Bat Mitzvah, leading us in prayer along with our clergy.
---
Community Shabbat
While every Shabbat is an opportunity to connect as a community, once a month, either on Friday night or Saturday morning, we gather for what we call "Community Shabbat" –a family-friendly celebration in which we learn, pray, and nosh together. These gatherings often coincide with holidays, communal celebrations, or guest scholars and artists, so mark your calendars now so you don't miss them!
Here is a typical schedule for these gatherings:
FRIDAY EDITION
6:00 pm – Tot Shabbat in the Sanctuary Early Dinner Downstairs
6:30 pm – Family-Friendly Shabbat Service
7:30 pm – Late Dinner and Dessert Downstairs
SATURDAY EDITION
9:30 am – Parallel Learning for Children and Adults
10:30 am – Family-Friendly Shabbat Service
12:00 pm – Lunch